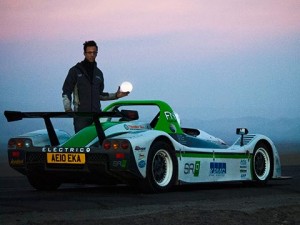 Over the last few months on this trip, we have woken up in a lot of different places, from a car park in Seattle to a power station in Honduras! Today represented an entirely novel location; an oasis! We couldn't see it the night before as we arrived when it was dark, but waking up to a glorious blue sky we were able to observe our surroundings.
Our hotel was located amongst a small collection of other buildings, and trees and grass could readily be seen; something quite unfamiliar when you consider it rains only once every 10 years here, and you literally do not see a blade of grass for hundreds of kilometres at a time! In addition, there was a large swimming pool in the centre of the hotel; another rarity given the desert location and only made possible by the oasis, but by far the most impressive sight was the sand dunes. They towered around the hotel, and by towered I mean over a hundred metres high…they really were a sight to see! I have been told that they are among the largest in the world, and I have no trouble believing that!
However, we had no time to explore as the car needed attention, so we bolted down a breakfast and headed the short distance over to Revistar. We only had a short leg of 150km to complete today, so we were not under a great deal of time pressure for a change. You may be wondering why we chose to do such a short leg, and the answer is simple; we don't actually have a choice. Population centres are so sparse here in the desert, that if we were to make better use of our range and drive, say, 450km, we would end up in the middle of the desert. On this occasion, the next town after Nasca was around 540km away from Ica which we simply cannot do in a day, and so we split up the driving in this fashion.
Work continued on the car until early afternoon, and exceptional progress was made. A number of solutions to lingering problems were found, and by the time we had reassembled the car and ready to leave, we were feeling rather happy! We said our farewells to the very kind Revistar people, and rejoined the Pan American Highway to Nasca; home of the famous and mysterious Nasca lines!
The drive was fairly uneventful; the road was great and the moon was so bright that one had a great view of the landscape even at night. Just before entering Nasca, we saw signs that we were passing the famous and mysterious Nasca lines. These are a collection of hundreds of animals and geometric shapes carved into the desert by removing the common reddish pebbles covering the surface, and exposing the pale dirt beneath. Because of the incredibly stable climate in the region, these lines have been left undisturbed for millennia, however their purpose remains shrouded in the mystery.
Unfortunately, we did not have time to see these relics of the past, and we continued on our way to Nasca. Here we were welcomed into, a new and beautiful establishment located in yet another oasis. In a rapid mobilization, we had the car on charge and them team at the dinner table in minutes, and before long we were happily munching away on a delicious meal of chicken, mash, and salad.
As usual, with food in our stomachs we all immediately felt tired, and with an early morning the next day we all hit the sack after the customary Internet session!