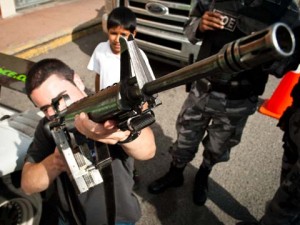 RGE was sad. Today marked not only the fact that we had now spent one month in Colombia, but it was also the day in which we were scheduled to leave. We are always keen to push onwards to our final destination at the bottom of the world, but we had really come to love this country, the people and the culture, so I would be lying if i said our excitement didn't have an underlying tinge of sadness!
Nonetheless, we were brimming with anticipation to see what Ecuador would bring. Not only have they recently had an attempted coup with roads and borders around the country closed, we had also been advised that the border crossing is extremely difficult and that it could take 5 or 6 hours easily. We have had enough experience at border crossings to know that this is no exaggeration, so we were keen to get any help we could. And in comes Sebastian, our a colombian guardian angel it would seem, and along with his contacts in Ecuador, he assured us he would get us across with no problems in less than 2 hours. We remained to be convinced…
Before the drive to the border though, we had an impromptu media event outside the hotel amid another swarm of onlookers. So keen where they to ask questions and find out what we are doing that they actually delayed our departure quite significantly. However, the sun was out and we didn't have a long leg ahead, so we weren't particularly fussed.
At around 11 we made it away from the hotel and began the drive to the border. The first few kilometres was through the city, so not much to comment on here, but shortly afterwards the climb up to the border post began, and the scenery again stunned us into absolute silence! How this road was built, carved into the steepest of mountainsides, I will never know! The ravines and gorges we passed by were so deep that we couldn't see the bottom from the road; only getting out of the car and going right to the edge if the cliff could you see all the way down. Honestly, I am at a complete loss as to how Mother Nature can manufacture landscapes of such immeasurable beauty and grandeur! No more can be said…please take a look at the pictures to see what I'm babbling about!
Around 85km later we reached the border post. Previously, we had had pretty unpleasant experiences at the border crossings, from long queue times, hideous amounts of paperwork and smelly dilapidated buildings. However, the Colombia/Ecuadorian border was smart and staffed by very professional, friendly and well dressed personel. It was a welcome change!
In fact, the whole process was a welcome change! Our passports were stamped out of Colombia and into Ecuador without any problems, and within a very short space of time all the paperwork was done and the cars were legally allowed into the country! We were all shocked; from the moment we arrived to the moment we drove into Ecuador, including all the parking and faffing around, took just 1 hour and 45 minutes…a record by a long shot! Many thanks to Sebastian's friends for helping us out so much today; we couldn't have done it so fast without you!
While we were waiting for the paperwork to be completed, we met our police escort. Armed to the hilt and extremely well equipped, they were going to escort us the next 70 miles or so to Ibarra, our stop for the night. These were not normal police either; they were from a special tactical division and this could be seen in the way they were dressed and the way they walked and talked. These guys looked like real soldiers! Why they had been drafted in to look after a bunch of Europeans with an electric car is still a mystery to me, but nonetheless we were extremely grateful for it!
While waiting for the paperwork, we got a chance to talk to the police. By talking I actually mean motioning wildly at their firearms and asking to hold one and pretend to be James Bond! Yes, you don't need to say it; we are kids some of the time as well, and with quite active imaginations to boot! Anyway, it was amazing how relaxed they were about letting us hold their loaded weapons, and, as with all our encounters with the police, I pushed our luck by asking if we can have a go at shooting the guns. Normally they say a categoric no, but this time they agreed! They said a few miles down the road we would be able to shoot. We were jumping with joy!
So, with all the papers signed, we reconvened the convoy, now including a 4×4 police truck, and we headed south into Ecuador! The first thing you notice is the change in ethnicity; all of a sudden the European influence all but disappears, and most people seem to be from some indigenous mix. We also passed through a town which seemed very unlike what we had become used to in Colombia. Nonetheless, we never felt unsafe at all, and the people remained as friendly as ever.
While in this town, we stopped for a bite to eat. Well, it was more than a bite actually, it was a massive meal of chicken, rice and shrimp, and needless to say, it was delicious! After the restaurant, we headed out of the town and back onto the Pan-American Highway. To our infinite delight, the road was perfect; easily as good as what we encountered in El Salvador! The road was so good, it looked like exactly what you would find on a race track; smooth, black tarmac! We followed the road for around an hour until our police escort stopped at a turning into a small country lane, and a masked policeman got out of the car and with his M16 automatic rifle, motioned for us to get out of the car…
We were under the impression we were going to a shooting range, but here we were, in the middle of nowhere, with masked policeman motioning for us to go down the country road. It actually looked far more dodgy than it felt, for we quickly worked out that this was where we were going to shoot.
"On a county road!?" you may exclaim. Surprising as that sounds, that's exactly where we were going to shoot! The policeman found a few plastic bottles and lined them up on a sandbank on the other side of the road, and at this point he handed across his rifle to Toby, and told him to shoot the bottle! We were maybe 5m away from the bottle and about 1m away from the gun…BANG! Toby had scored a direct hit on the apple on the bottles label!
Next up it was my turn to fire, but just before I could, a car turned down the road and came between me and the target. The policeman advised me that I shouldn't fire, and when the car had passed, he motioned for me to proceed! I surely do not need to further describe how absolutely bizarre, exciting and just unbelievably random that we were here, in the middle of the Ecuadorian mountains, shooting lethal M16s with absolutely no form of protection, training, or anything else you may find in the more economically developed countries! This was undoubtedly one of the trip's highlights for all of us, and we were just bubbling over with excitement! These are events which you can't plan, pay for or expect…this is the beauty of spontaneity, and we love it!
From here onwards we carried on our journey to Ibarra. By now it was dark and there was very little to see until we reached the hotel which was set amid lush temperate gardens. I say temperate because even though we had been descending from the border, we were still at around 1,800m above sea level, and so even though we were only just north of the equator, it really wasn't that warm! Quite unexpected I have to say!
Anyway, after our massive lunch we weren't particularly hungry, so we just had a small soup each for dinner and headed back to our rooms, which is where I am currently writing this from!
Good night and best regards from Ecuador!