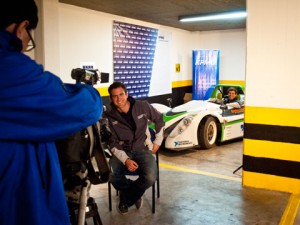 Wow, wow, WOW! What a city this place is! From the moment we woke up and saw the city during daylight from our high hillside vantage place, our preconceived ideas of this city were instantly vanquished. A modern, prosperous city spread out beneath us, and we were looking forward to checking it out in more detail.
However, before we could do so, we were due at the KPMG offices for some media interviews. While the majority of our interviews are actually tomorrow, today we had a few select media outlets with very large followers. We also got the chance to meet a whole bunch of the KPMG staff, all who are extremely friendly, and we gave a few people some rides as well.
Unfortunately, the day finished just as it became dark and so there isn't much more I can tell you about the city. What I can say is that we're just about to go and explore the city by night, and so I shall report when I have more info! Buenas Noches!