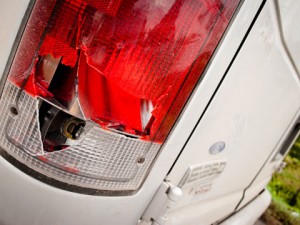 Truth be told, much as we love Cartagena and all the amazing people that have helped us out there, we were really happy and excited to get back on the road. Add to the emotional mix a slight tinge of nerves as we were putting the car to it's first real driving test for 3 weeks after having had a fire and a week of repairs, and you have a day poised for excitement! Would the car hold up? Would we get caught in more horrendous rainstorms? What will the road conditions be like? These questions and more marked the first day of our trip down South America; truly the second half of this thrilling adventure!
Our day started at the university, almost our home from home now, and the place where we had worked on the car for the last week. Here we had planned to say goodbye to Javier and Graham (from the university and British Consul respectively) both of whom have helped us so much during our stay in Cartagena. We were also due to meet our police escort for the day, a vital measure to ensure we get through the huge amount of police road blocks found pretty much everywhere in this country (remember the fact that Colombia is fighting the FARC so security is always high), and a journalist from the local radio station.
Upon getting to the university though, the heavens opened. It had not rained during the day for 9 days…why did it suddenly have to start just prior to us doing our first drive in South America?! Someone up there was having fun flicking the weather switches! Anyway, it was a mere annoyance and certainly nothing to deter us from starting our journey.
However, after saying our goodbyes to everyone and finally getting on the road, the rain suddenly stopped! Remember that for us, the rain stopping is like a dog getting a treat; it's not a necessity but it sure makes your life better for a short while! And with this promising turn of events, we headed off into the streets of Cartagena and onwards towards our final destination of Monteria, around 160 miles away.
As I have mentioned in earlier blogs, whilst driving the support van around town we noticed how terrible the driving is. Even though we have spent months now driving in pretty appalling conditions, it still came as a big shock to us. But, when you add in the fact that you're trying to drive in a convoy, the level of difficulty in driving safely seriously steps up a notch! Unfortunately, unlike our police escorts in other countries, the ones we had today were not that keen to stop the traffic or wave us through red lights, so keeping up with them was made a little more difficult. It was only a matter of time before an accident was to happen…
And before we had even left Cartagena, what could have been a very serious incident occurred. Allow me to explain the setup; we were driving in the inside lane with the police car leading, followed by the SRZero, and backed up by the support van. Chris's motorbike was some way behind at this point. Anyway, the driver of a huge truck pulling alongside us decided that, without indication, it would be a good idea to join our lane. In response, the police car braked very suddenly as did the SRZero and the support van. Less quick on the brakes though was a motorbike with two occupants that smashed straight into the back of the van, and given the sound and the feel of the impact, it wasn't going to be pretty!
We jumped out of the van to see if they were all right. Fortunately, they were wearing helmets, but despite clearly hurting themselves, they drove off before we could even reach them! This was perhaps because it was their fault and that they had damaged our van quite considerably (a majorly dented rear door and smashed tail lights) or the fact that we were being escorted by the police, but either way, we never saw them again. We hope that, whoever they are, they aren't too badly hurt! And, to the mysterious motorbiker, if you so happen to read this blog, a few dollars wouldn't go amiss to help us pay for the repairs!
After this incident, we carried on driving towards our destination, and as we did so, a rather unwanted phenomenon was observed; the driving, believe it or not, was getting worse! Motorbikes were frequently coming head on straight towards us when they should have been in the other lane, and the concepts of lanes, indicating, or highway code were completely thrown out the window! For Toby and myself who were driving the whole day, it was a particularly harrowing experience.
It didn't stop here though, for as the driving got worse, so did the roads. We thought we had seen it all when it came to bad roads, but in retrospect, we hadn't! Out of the 160 miles we drove today, I would say that maybe 20 were in a good condition, with another 30 or 40 in an alright condition with only a few bumps or potholes here or there, but the rest was absolutely shocking. On many occasions, the road was so bad that you had to drive on the left hand side, and when that too was also riddled with swimming pool sized potholes or Grand Canyon styled ravines, the only option was to slowly crawl across by picking out the least damaging route. Even 4×4 cars around us were struggling at times! This was by far the worst road conditions we had faced, even worse than Guatemala…at least it wasn't raining though!
Perhaps the best indication I can give you to describe the day's drive is the time it took us. From start to finish it took us 10 hours to drive 160 miles! Bear in mind that we didn't stop for food or petrol; the only break we had was for around half an hour as we waited for Chris's tyre to be fixed at a roadside shop (his tyre was punctured on one of the aforementioned roads). It was a stressful and tiring drive!
Finally, after what seemed like an eternity, we arrived at our destination; a milk bottler of all places, where we had been offered a high power plug to charge off. Despite having a police escort with us who claimed to know the way, we still got lost, but we did find the place eventually! With the charging set up very quickly, we headed into town to check into our hotel, only to find that the manager was refusing to give us the rooms we had booked because "we had arrived too late", around 11pm (which is a very reasonable time for us by the way!). However, after a lot of persuasion, they caved in and we were allowed into our very comfortable rooms. After grabbing a dodgy looking roadside hotdog, the only food immediately available, we headed for bed, which is where I am currently writing this blog from!
What a day though; tense and exciting! Nonetheless, despite the additional challenges, we are really happy to be driving again…it feels like we have slipped back into familiar territory again. The car performed absolutely flawlessly, which we were very happy about, and our only question now is how on earth are we going to arrive in Medellin by tomorrow night with 250 miles of similar road to cover! Only time will tell…