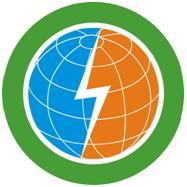 We have some big news: Last week we finally reached an agreement to supply batteries for our car! This is a fantastic milestone for the project and it's a great reward for everybody's hard work over the last few months. We are delighted to announce that Thunder Sky, one of the largest battery companies in world, have decided to come on board as a platinum sponsor by supplying us 200 TS-LFP100AHA lithium ion batteries. This will give our car an extremely healthy 56kWh of capacity (with another 10kWh in spares) which will enable the team to put together a very impressive car for the Pan-American Highway next year.
Thunder Sky are not new when it comes to looking for sustainable transport solutions. They have had their batteries in a range of vehicles, from the Thunder Sky-EV-2009 bus to the TS-3500/60 moped. Getting involved with Racing Green Endurance will be a great addition to their portfolio and will help to boost their global profile. We look forward to a working with them and making this project a resounding success. 

 The news that we had batteries came at a crucial time for everybody involved; we needed to have batteries confirmed by the end of July to ensure we were still on schedule. Now that we have our power source, the rest of the car can be designed to match their specification. The team will be meeting up with Radical at their factory in Peterborough to progress with the detailed design work, so look out for updates on our website over the next couple of weeks!