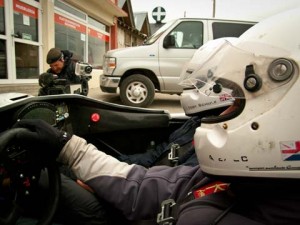 Dear all, I have a big announcement to make; WE'VE MADE IT TO USHUAIA!
We were received in an absolutely fantastic style as we arrived into the world's southernmost city, and the whole day from start to finish has been spectacular!
As we are now going out to celebrate, I don't have the time to give a full account now, but rest assured that by the end of tomorrow, you'll have all the information of today's action at your fingertips!
Until then, goodnight, sleep well, and thank for you all for your support over the last 2 years!